Sit. Play. Socialize.
Saturday, July 31, dawned bright and without a cloud in the sky; it was a perfect morning for nearly 50 residents and their four-legged companions to play and socialize with their fellow neighbors at our inaugural Metro Places' Paws in the Park event.
The event took place at the dog park near the Lagoon, where dogs of all sizes romped with their neighborhood pals and residents made new friends over coffee and snacks from the Bean Bar Co. Local vendors provided delicious dog-friendly snacks for pet guests: refreshing oat milk frozen pupsicles from Max's Pet Market, and decadent peanut butter pupcakes and whole wheat treats from Bossy River Dog Treats.
Picture-Ready Pooches
A highlight of Paws in the Park was the Kissing Booth, where affectionate pooches doled out kisses and posed for the camera! Camera-friendly pups also sat for glamor shots with professional pet photographers. Have you ever seen a Shih Tzu on a surfboard? How about a Labrador wearing a floral lei? Our residents and their pets got creative with their portraits and props, and the results were better than we could've ever imagined.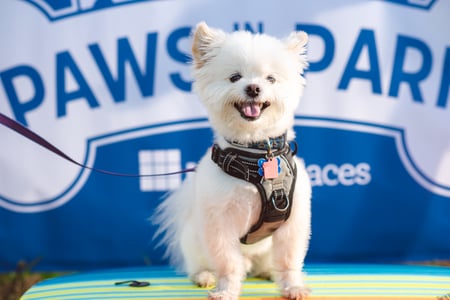 Community at its Best
During the event, we had a chance to speak with several residents to learn more about their experiences at Epperson, and one common theme emerged: Epperson is one of the friendliest places most residents have lived, where neighbors are genuinely supportive, welcoming, and eager to form lifelong bonds.
Donata Lupinacci moved to Epperson in early July from New Jersey, and already her family believes they've found the perfect spot to call home. "We're renting right now because we weren't sure where we wanted to be in Wesley Chapel, but we absolutely love this community. Absolutely love it…we love how friendly everyone is, and how nice and accessible everything is." Lupinacci attended the event with her dog, Philly, who loves coming to the dog park to play with fellow furry neighbors.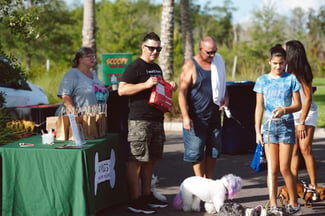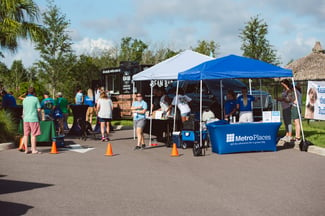 Social Media & Social Neighbors
Many other residents have moved to Epperson from out of state. Marisa and Eric, who live on Parrot Reef, recently relocated for work and traded in California's Bay Area for Florida's. Along with their two children and dog, Bunker, an American Bull Dog mix, they chose to make Epperson home after seeing the Lagoon on social media. "Funny thing," Eric said, "we saw on TikTok this Lagoon, and were kind of taken away by it and decided to move here." Residents for two months, Eric shared, "from our perspective, we love it. Coming from California and not knowing many people, just doing these events here and there, going to the Lagoon and meeting people has been great. Everyone's really friendly, so we're loving it." As we spoke, Bunker galloped happily through the large dog area before plopping down in the shade to cool off before his scheduled close-up with our pet photographer.
Epperson's friendly atmosphere was on full display at Paws in the Park, where residents greeted their neighbors with enthusiasm, and dogs of every breed enjoyed frolicking with their new friends. Metro Places looks forward to hosting more events for our four-legged residents and offering more ways for residents to connect with and enjoy their neighbors.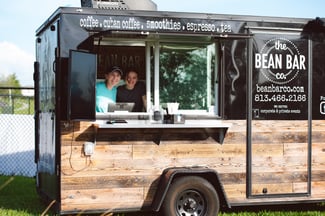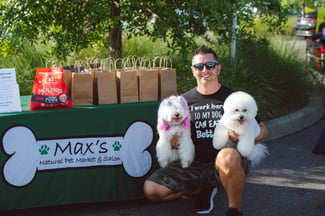 Topics: home purchasing, real estate, new homes