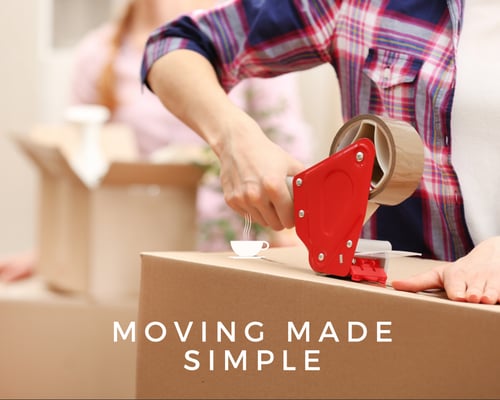 Moving can be hectic and stressful, especially if you're relocating to an unfamiliar place.
Moving into a new home with as much ease and as little tension as possible is certainly the goal, but it takes planning and organization to get there.
With these five simple moving tips, you'll be on your way to a new home in no time!
Label, Label, Label!
Knowing (and marking) which items are in which box will help you stay organized during your move. From Kitchen and Living Room to Master Bedroom and Bath, labeling your boxes will help movers put things in the right room and save you time. When you arrive at your new place, you won't want to drag your living room boxes across the house to your bedroom!
Cleaning
Cleaning up the house before unpacking is a must! Even if you're moving into a brand new home, it helps to unpack in a clean, dust-free home – it just makes the unpacking process more enjoyable!
Kitchen First
Unpack your kitchen first. In most homes the kitchen serves as the heart of the home and the center gathering place for family members. Unpack your glasses, plates, utensils and cookware before you begin the rest of the house. This will help you have a place to relax with a snack or glass of water when you need to refuel during the moving process.
Turn up the Tunes
Choose some upbeat music that puts you in a happy mood and get to work! Music has been proven to influence our mood and outlook on work, so play something that uplifts your spirit and gets you in the mood get stuff done.
Smell Good, Feel Good
Light your favorite candle or incense to get your new house smelling like home. Burn a familiar scent to give you the warm, homey feeling – make the new place feel like your place.
Enjoy all the wonderful amenities that our new communities have to offer at Metro Places' homes.
Check out some of the available Metro Places homes and plan your next move!