Halloween is almost here and many of you have probably already started thinking of fun Halloween treats to make with the family. We found a few recipes that are easy to make and fun for all ages! Click for recipes and let the cooking begin!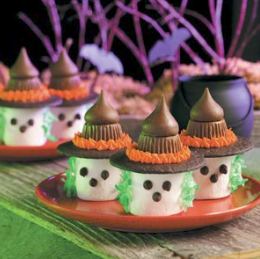 This delicious treat is one that kids will have a blast making and especially eating!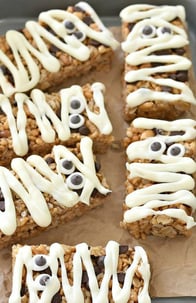 Creative Halloween treats made easy and simple!
Peanut Butter-Stuffed Apple Monster Teeth

Who said treats had to be "unheallthy"? These little monster bites are yummy and nutritional!
Frankenstein Rice Krispie Treats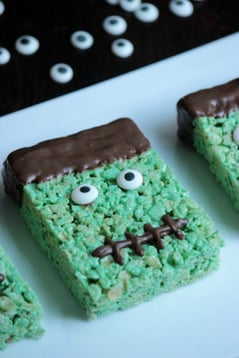 Food coloring at it's finest! Get creative this season and try these out!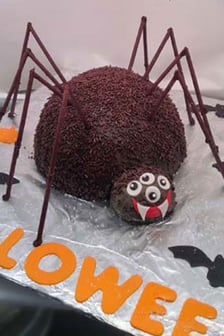 For the more experienced cook, we found a fun and delicious receipe that the whole family will be sure to enjoy!